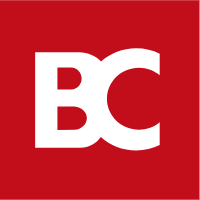 Property in Costa Blanca
Houses, villas, apartments and new construction
Location
Price: 0 € to 6,000,000 €
Type
Search
Select popular tags
list
.
Bravos Estate provides a full range of consultancy services. Our experts help you to legally purchase a property in Spain. We are ready to help you with a variety of issues, such as drawing up or reissuing utility contracts, preparing and submitting documents for registration in Spain, and obtaining different types of insurance. Certain services can be obtained free of charge. We work in Alicante, Torrevieja, Benidorm, Calpe and other cities of the Costa Blanca. Below you can explore the full range of services.
Bravos Estate
is a trustworthy property agency in Spain based in Alicante. Our mission is to protect our clients' interests and help them make the best possible property investment. We are trusted because we uncompromisingly adhere to a number of principles:
ensure the safety and legality of transactions;
operate with integrity and openness;
provide services in a comprehensive manner;
accompany each client from start to finish of the deal;
maintain client service at a high level.
The company's team consists of qualified and experienced agents and investment managers. They will advise on investing in residential properties in Spain.